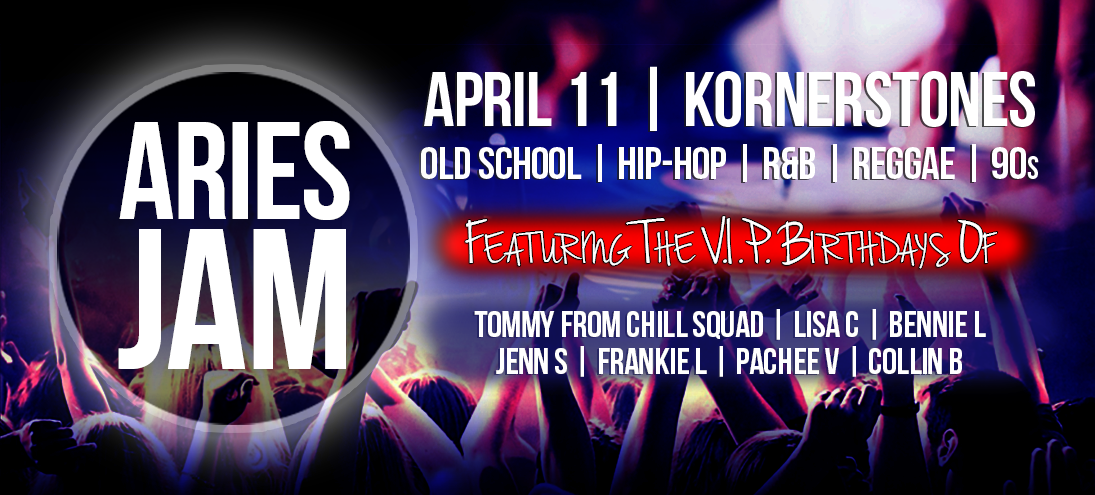 ARIES JAM 2015!
This is one of our greatest parties of the year, when we get together to celebrate ALL of our Aries V.I.P. crew's birthdays, and trust me… there's a stack of them!
Our annual Aries Jam returns to Kornerstones with music by the Party In Scarborough DJs, alongside these B-Day partiers:
★ Tommy from Chill Squad | Lisa C | Bennie L | Jenn S ★
★ Frankie L | Pachee V | Craig L | Collin B | Jerry L ★
As always, we're rinsing your favourite chunes all night long!
Old School | Hip-Hop | R&B | Reggae | 80s-90s Etc…
Music by:
Dj Shamann
Memories Sound Crew
Michael Mayhem
Chill Squad
The party starts at 9:30 – no cover – dress to impress