Today marks the 10th anniversary of Aaliyah's passing, I'm a fan and wanted to make a mix to honor her and her music. Unfortunately I didn't finish it the way I had planned, my schedule got the better of me and I underestimated myself and what I would get done. LOL I never even decided on the official cover, I had about 9 different variations and have been using different ones depending on the situation. Today this mix had to go out regardless.
But my feelings towards her music aren't defined by anniversaries, I play her songs regularly in a jam situation and "One In A Million" is one of my closing signatures closers. So with that said, I may recut what I felt didn't express my original thoughts next week and replace the streams, regardless this Aaliyah page will be the same so no need to worry about finding the updated version.
What can you say about Aaliyah without writing a 4 page letter? One in a million or one of kind? This is not a sad mix, originally when the idea came to me I would put tribute songs about her from her peers as well, but I scrapped that and said it's just about her and the good music she made, and what I got out of it as a fan. The work she did with Timbaland/Missy specifically was in a class of it's own. She led by example and defined an era.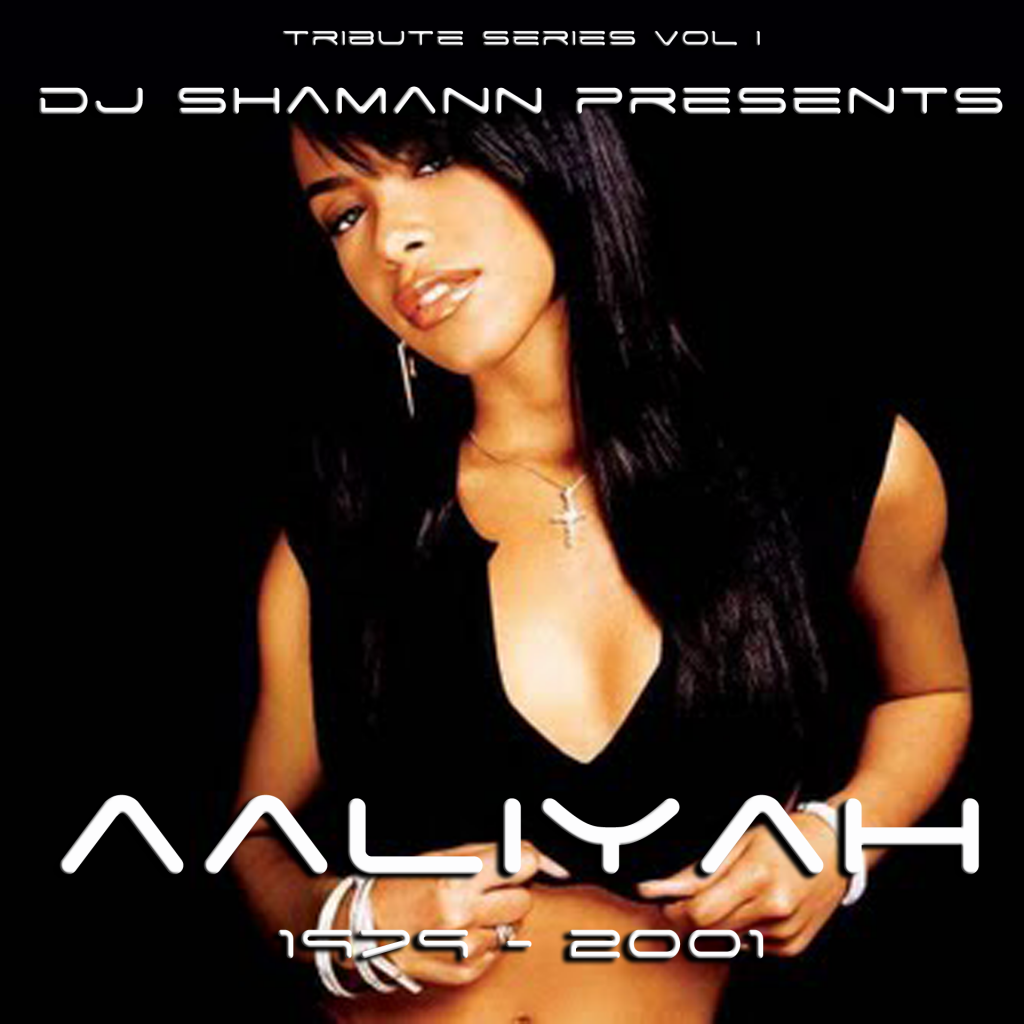 A Tribute Mix To Aaliyah (1979 – 2001)
An R&B mix
DJ SHAMANN PRESENTS – AALIYAH (1979-2001)
01. Back & Forth
02. Try Again
03. I Don't Know What To Tell Ya (Handcuffs Remix)
04. Throw Your Hands Up
05. Come Back In One Piece (Feat DMX)
06. Are You Feelin' Me?
07. If Your Girl Only Knew
08. Stickin' Chickens (Missy Elliott Feat Aaliyah)
09. More Than A Woman
10. You Won't See Me Tonight (Nas Feat Aaliyah)
11. Got To Give It Up (Feat Slick Rick)
12. Rock The Beat
13. Are You That Somebody? (Feat Timbaland)
14. John Blaze (Timbaland Feat Aaliyah and Missy Elliott)
15. We Need A Resolution (Feat Timbaland)
16. Hot Like Fire (Horns Mix)
17. Up Jumps The Boogie (Timbaland & Magoo Feat Missy Elliott & Aaliyah)
18. A Girl Like You (Feat Treach)
19. Night Riders (Boot Camp Clik) (9th Wonder Remix)
20. One In A Million
21. 4 Page Letter
The music from this mix can be found on these albums & compilations through Amazon.

Please Share If You Enjoyed This Mix!