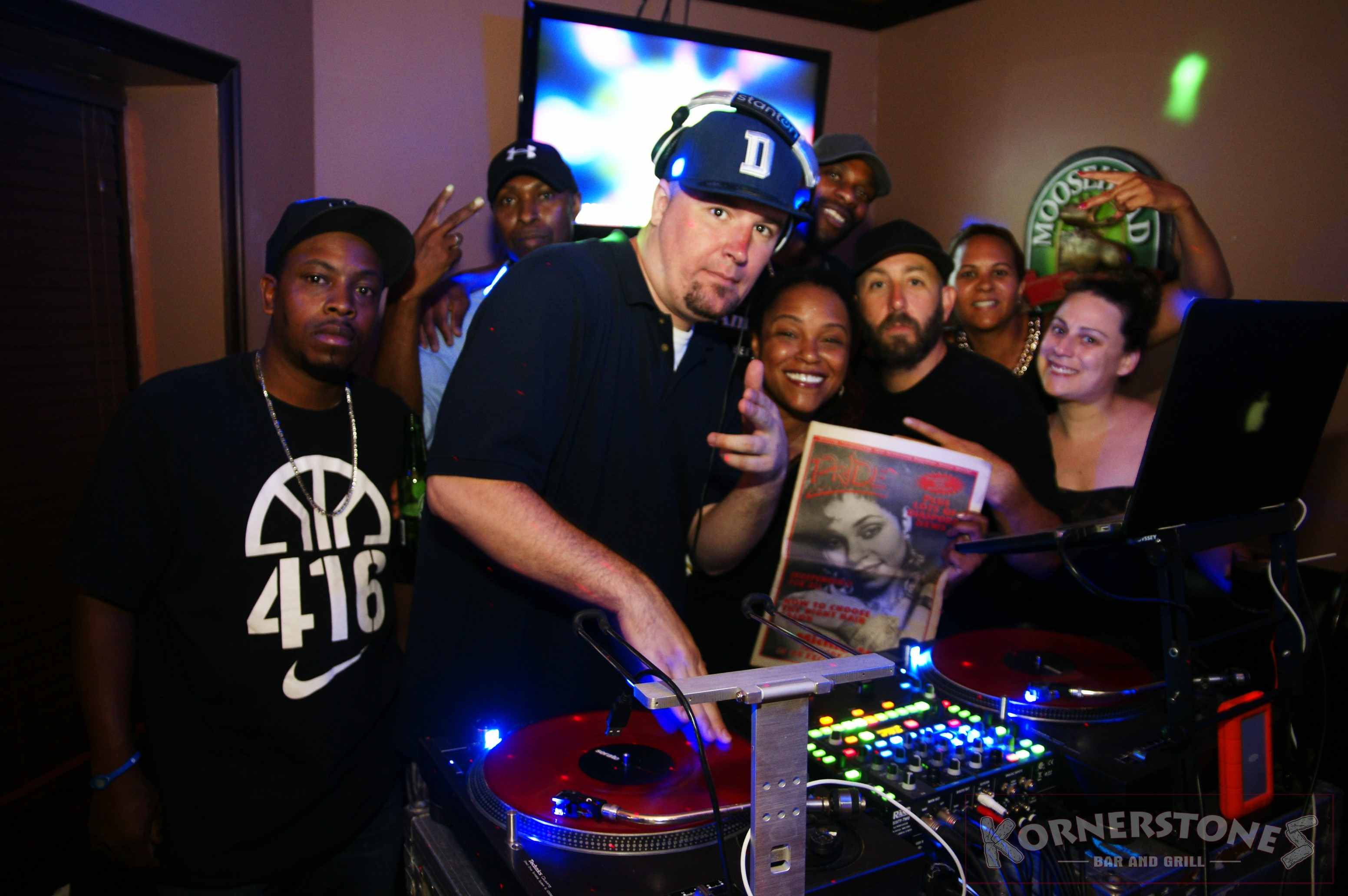 Leo Jam 2016 | Photos & Dj Sets
Another year, another great party! Leo Jam was really special for me this year, I had some of my favourite DJs out, and I got to perform with my long time musical partner, Michie Mee. We've performed hundreds of times together, but this time, I got to do it on my home turf and share it with some of my closest friends, all together in one place, Kornerstones. As Michie called it, our Scarborough tour!
All jokes aside, I really did have a good time and wanted to thank Memories Sound Crew and Chill Squad for holding down the music all night, they were on top of their game that night. DJ DC for playing host duties as Michie and I were setting up to perform, and most of all, I want to thank everyone who attended that night for helping to make this one of the best Leo Jams ever! To show my gratitude, I've uploaded everybody's set from that night, as well some pics.
Chill Squad started off the night with a little warm up set, lots of classic Hip-Hop and throwback R&B.
Memories Sound Crew (First Round)
Memories brought us into primetime with the first Dancehall set of the night, followed by some newer Hip-Hop and R&B.
I didn't play very long as I just wanted to hang out that night. However, Michie Mee joined me for a few classics (Elements of Style, On This Mic, Jamaican Funk) followed by one of her newer hits (Bad Gyal Bubble). Unfortunately, since I wasn't using my own mixer, I thought I was recording her mic on a separate channel so that I could level it later for the stream. It didn't record it, so I used the backup recording, her mic is a bit low here, but you can still catch the vibes.
Memories Sound Crew (Closing Round)
Memories closed out the night was some really big Dancehall and Reggae classics. Some of my all time favourites were played, so I had a great time as they took us on a history lesson for the rest of the night.
Leo Jam Dj Sets (mp3 version)
Michie Mee & Dj Shamann Performance
Apologies for the video quality. First, I forgot to turn on the low light settings before I gave the camera to Tommy from Chill Squad. I had the boost the brightness so that anything can actually be seen in the vid. Tommy also got a little excited when he filmed it and bounced around a bit, so I added a "second angle" video halfway through that my friend uploaded to Facebook.
You also might notice a couple of loud random scratches in the first song, I accidentally hit something on the mixer (which was not mine) and had no control over the crossfader, so stuff was bleeding through. I ended up having to use the up-faders for the show, it just took me a moment to get the volume adjusted. This stuff happens when you do a spur of the moment set, but once we got everything settled in, Michie brought the house down. Amazing energy from her as usual.