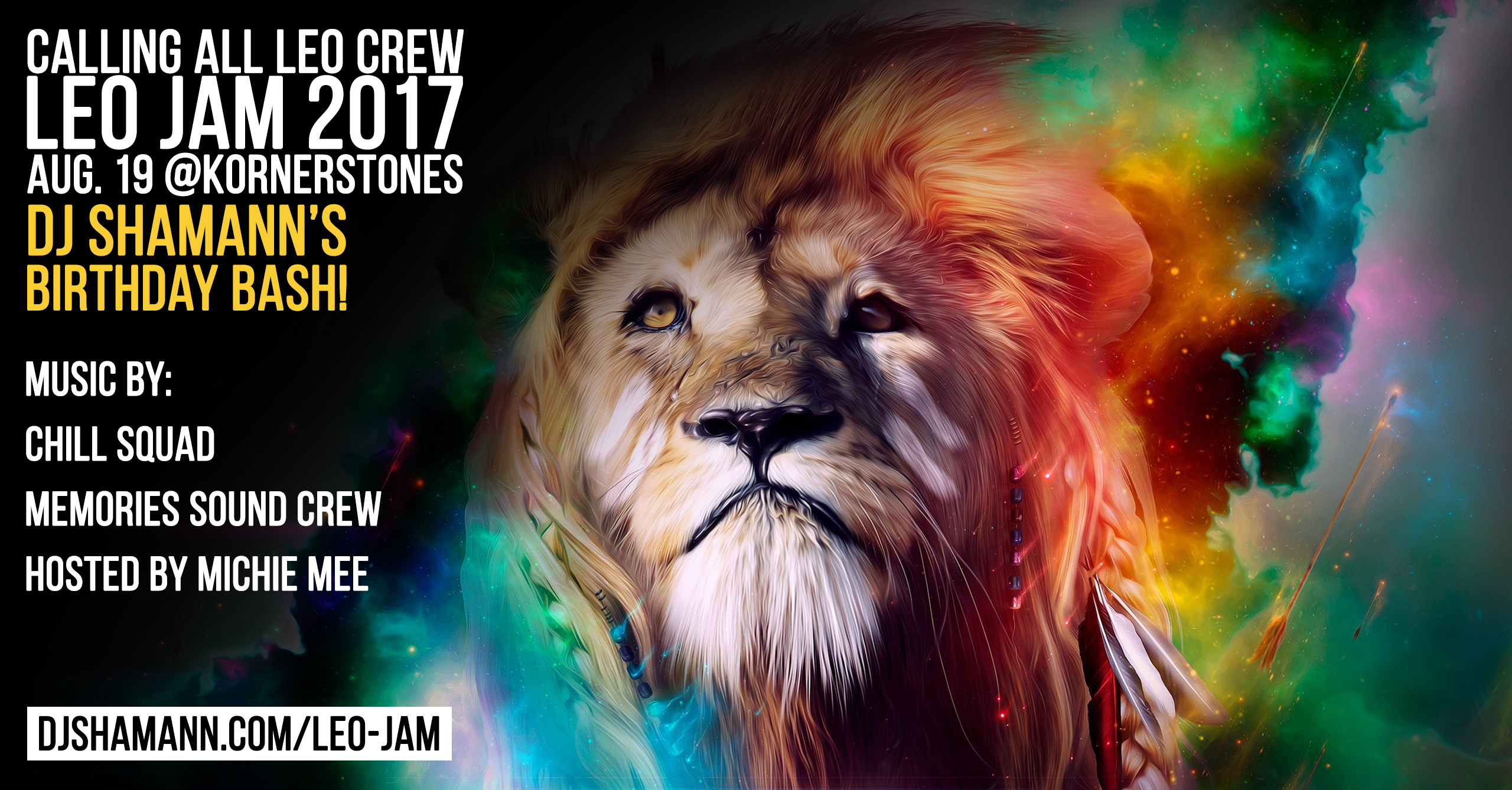 This August 19th
LEO JAM 2017
An Open Event For All Leos: Celebrate You Birthday At Our 7th Annual Event!
It's the return of the biggest event of the summer season, it's Dj Shamann's birthday and he's celebrating once again with his fellow Leos, and since it wouldn't be a party without the Party In Scarborough Crew, you're invited!
We've got a full line up, including guest host, Canadian Hip-Hop legend, Michie Mee.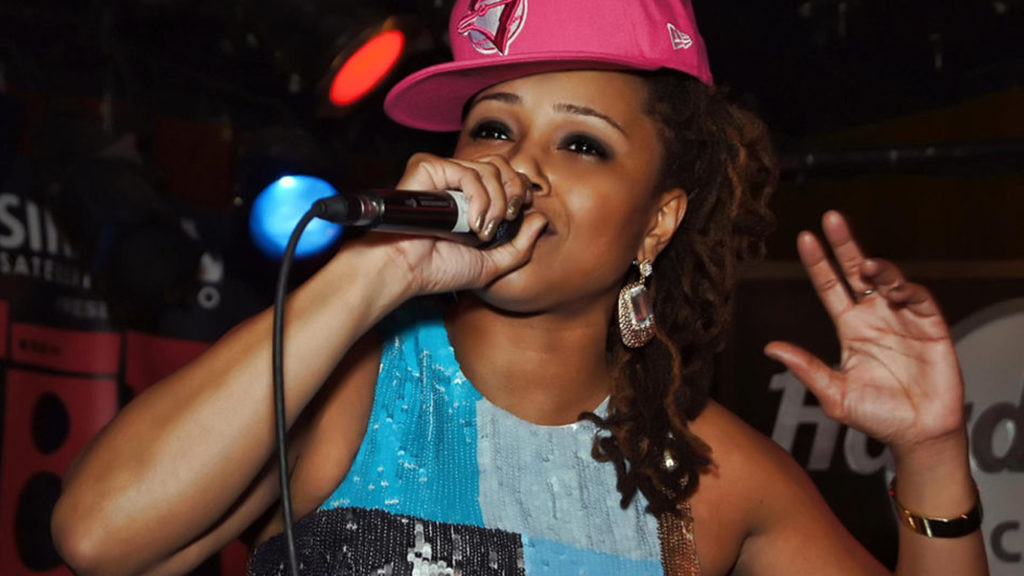 Michie Mee: A long time collaborator with Dj Shamann, Michie was a part of the pioneering Hip-Hop movement in Canada. Responsible for such hits as "Slave", "Bad Gyal Bubble" and the Old School classic "Jamaican Funk", Michie was essential in introducing the Dancehall/Hip-Hop blended sound that Toronto eventually became known for.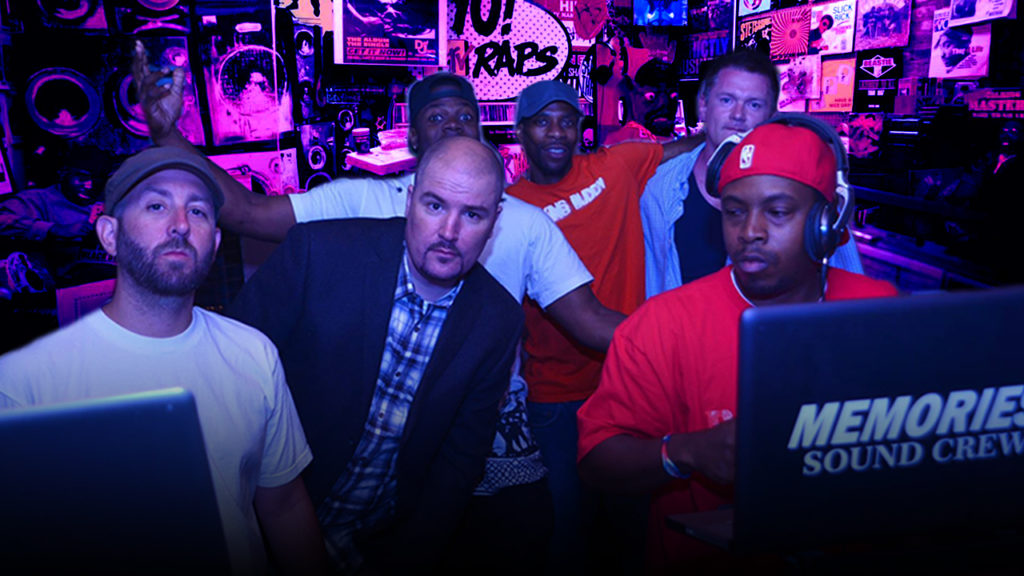 The Party In Scarborough Crew (From left to right): Tommy from Chill Squad, Dj Shamann, Dj Corey, John-John, Michael Mayhem, Terry P.
This crew has been working together for years, each bringing their own special sound and musical knowledge to the (turn) tables.
Strictly Big Chunes For The Grown & Sexy
Hip-Hop, R&B, Top 40, Reggae, New School, Old School and everything else we can find in the crates..
No holds barred, "all kinda chunes", no matter how you want to phrase it, you know there's going to be some big sounds coming out of the speakers this year at Leo Jam. When the crew rolls this deep on the DJ line up, there's always fun and friendly competition to be had, so expect the bar to be raised with each musical set.
For the 4th Year in a row, we return to our favourite hang out spot.
What can we say, we have a good time at Kornerstones. It's a nice mix of party and chill spot. Grab a booth and fuel up  with a bite to eat from their tasty menu, or hit the dancefloor right away and work up your vibe with a few drink specials. The staff is a great group of friends that know what we like, shout out to #TeamWeekend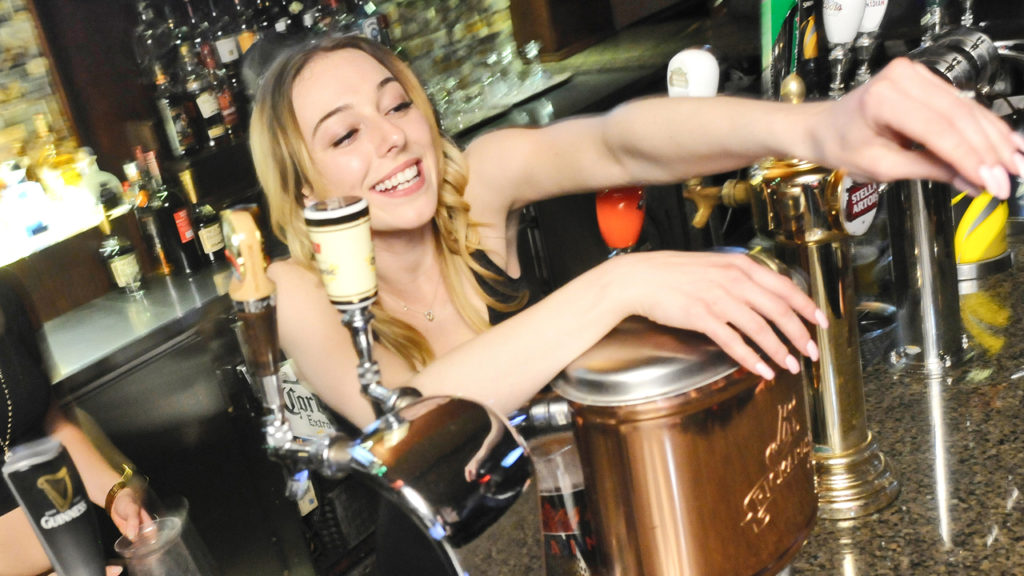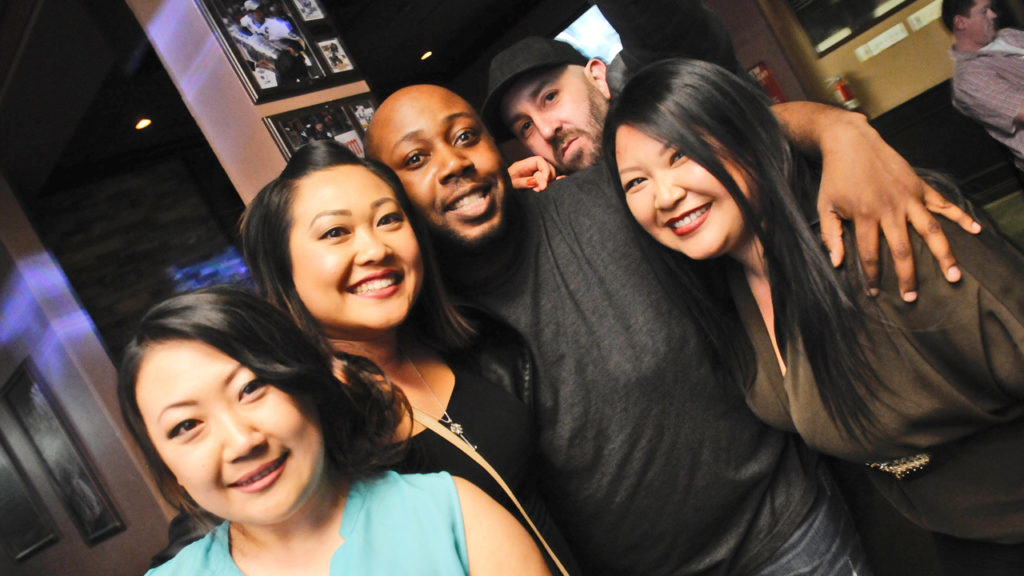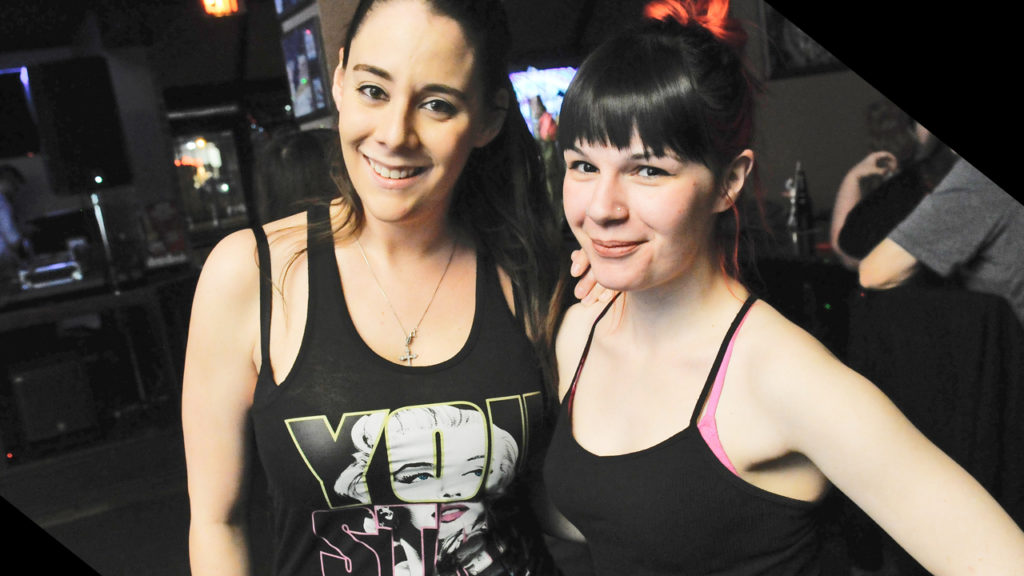 Wait, did somebody say food? Or better yet, how about some of Uncle Shamann's BBQ?
Kornerstones
1601 Birchmount Rd. (@ Ellesmere)
Want a sample? Check out this LIVE recording from one of our 'Old School' events!

  (⬇ DOWNLOAD THE MIX HERE ⬇)