HAPPY NEW YEAR 2015!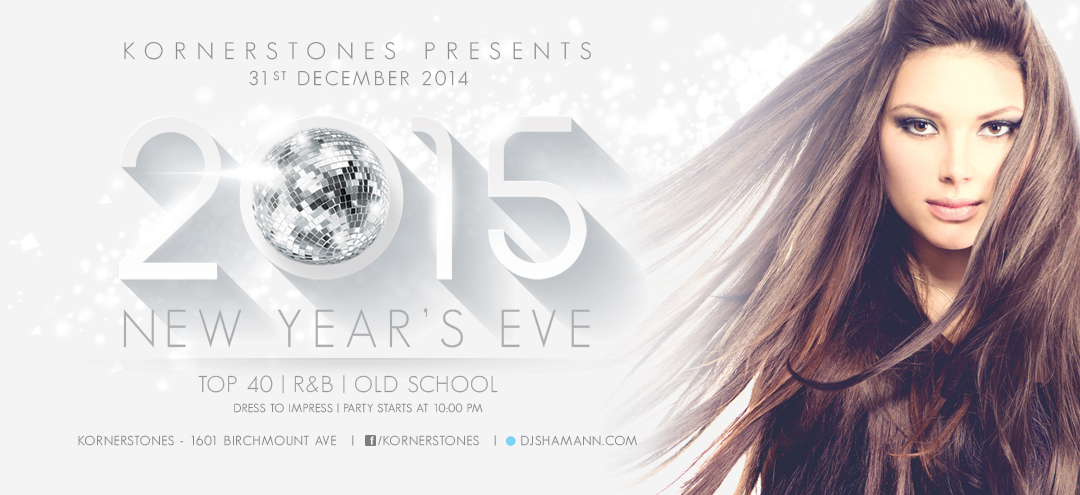 Are you ready to celebrate?!
Out with the old and in with the new! This is the time of the year where we hang out with good friends, look back on the year, and celebrate what is yet to come with more good times ahead in 2015!
And, if you're looking for a cool place to party without the hassle of long line ups, over-priced door fees and drink prices, we've got you covered. Kornerstones is where it's at and we've got good food, drink specials and the hottest music, new school & old to send you straight into the new year!
We've also got cool give aways and other prizes with Toronto's own DJ Shamann, mixing your favourite chunes from all ends of the musical spectrum. It's nothing but energy on the dance floor from start until finish, so don't miss out!