Come and get your green on!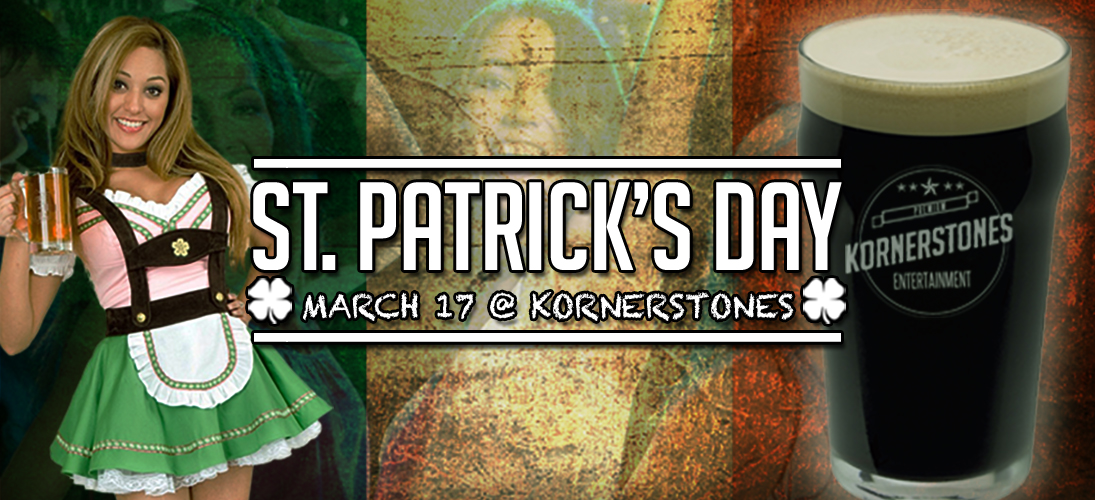 IT'S FINALLY MARCH!
You know what that means, spring is in the air, snow will be melting soon (ahem) and of course… St. Patrick's Day!
It's another year with the Party In Scarborough crew and we're excited to be setting up @ Kornerstones for Paddy's Day 2015, it'll be a night of good times and good music, with party swag giveaways and lots of food/drink specials to go 'round!
Dj Shamann is on the music with a mix of your favourite Top 40, Irish party hits, Old School, 80s, 90s and more starting at 9pm, but that doesn't mean you can't get there early for all the other good stuff Kornerstones is offering. Just a few of our specials:

As always, there's also a ton of prizes to be won, so come out in your green gear and have a blast as we go another round for St. Patrick's Day 2015, Erin Go Brach!
MARCH 17th, 2015 AT KORNERSTONES WITH DJ SHAMANN
Top 40 | Irish Party Hits | Old School & more
1601 Birchmount Rd. (At Ellesmere)
416.840.4238