It's Paddy's Day, Let's Party!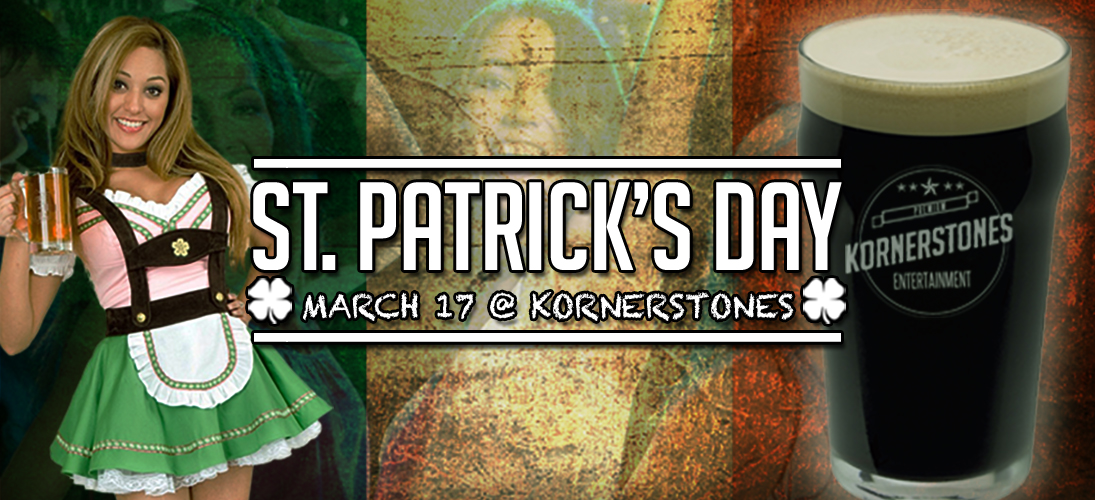 It's finally March! You know what that means, spring is in the air, snow will be melting soon (ahem) and of course…
It's another year with the Party In Scarborough crew and we're excited to be back @ Kornerstones for Paddy's Day 2017. It'll be a night of good times and good music, with a Toronto Raptors tickets giveaway and other party swag, as well as a ton of food/drink specials to go 'round!
Top 40 | R&B | Old School | Party Anthems
80s | 90s | 2000s | Now
The music is anything and everything to make you move, all hits, all genres, all night long. Kornerstones is the perfect mix of atmosphere, whether you want to dance the whole night, or find a booth with friends, it'll be good times just around The Korner.
So skip the downtown mess and join us for another great year at our annual St. Patrick's Day party, there's a reason they call it…
The Best Paddy's Day Party In Scarborough!
Kornertsones | 1601 Birchmount Road | Scarborough
Party Starts 10pm | 21+ I.D. is a must! | Wear something green!
St. Patrick's Day Party, Toronto, Ontario