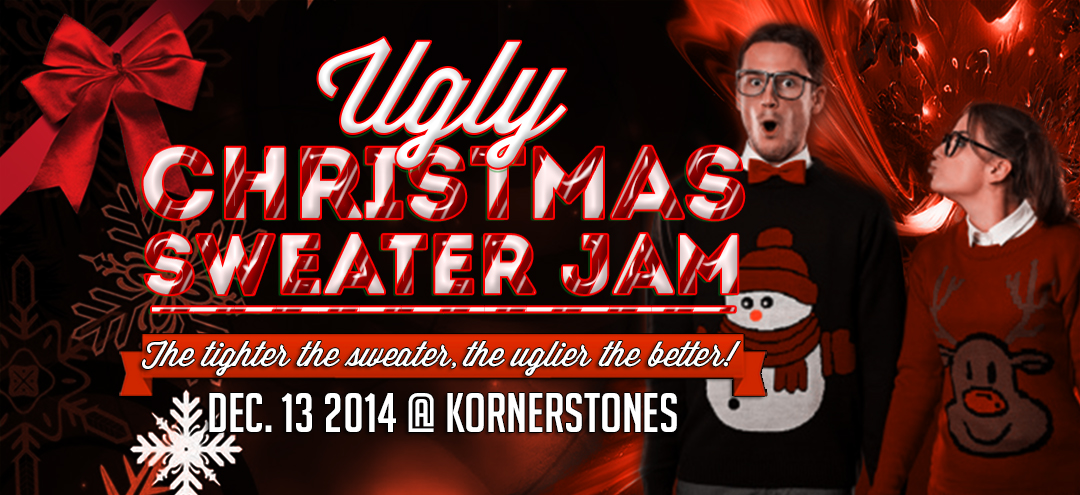 We're back, and uglier than ever in our craziest Christmas outfits for 2014!
Join us once again as we warm up for the holidays in festive fashion nightmares, with the music, DJs and prize giveaways for ugliest sweater!
And for those that look forward to our zodiac jams, we've got the Sagittarius birthday crew out in full force with special shout outs to our own resident Party King Jason B!
It all goes down Saturday, Dec. 13th @ Kornerstones! (1601 Birchmount Rd.)
Music: Top 40 | Old School | Party Chunes