One of our biggest parties of the year returns…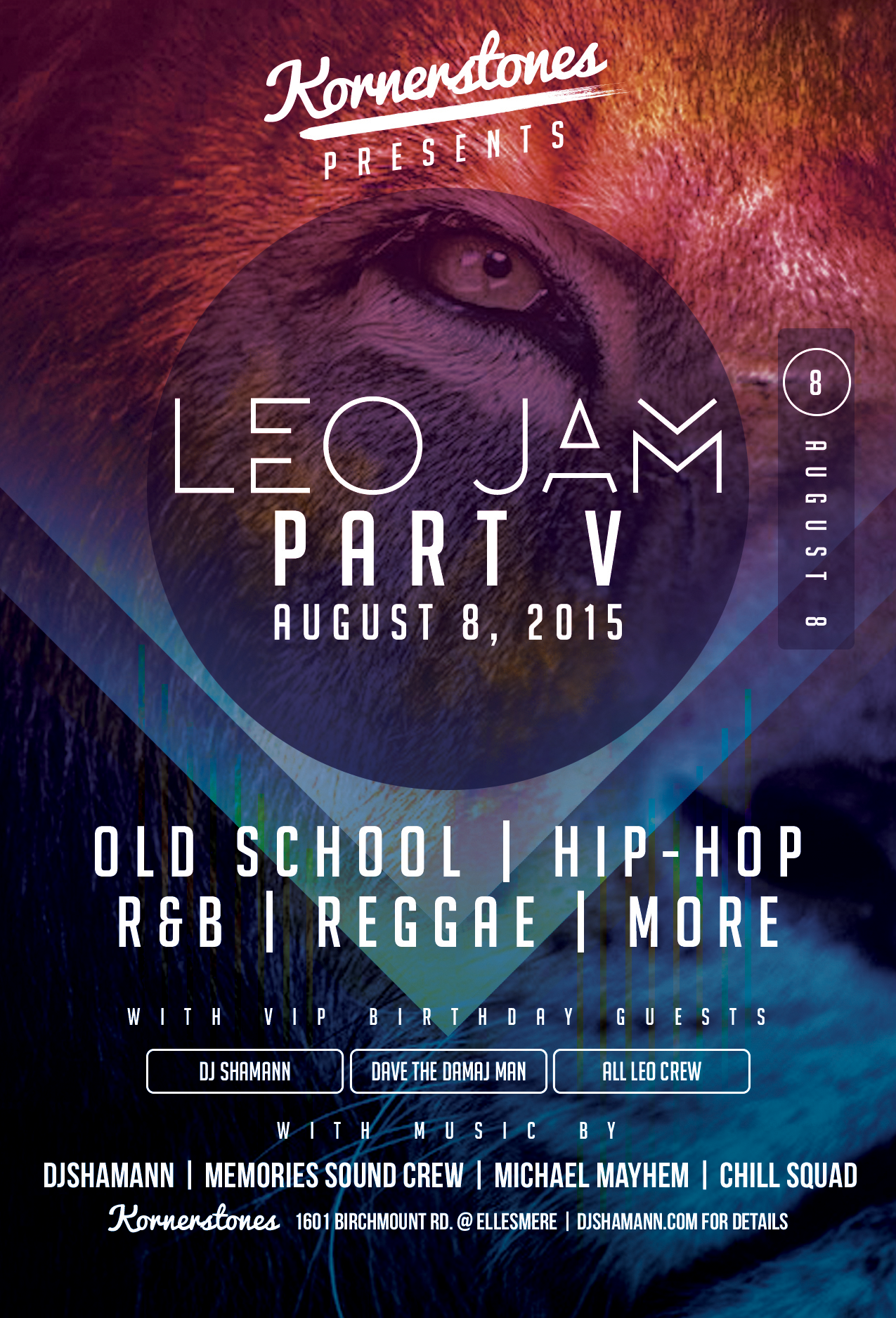 LEO JAM 2015
Calling all Leos, it's our birthday so let's celebrate together!
This August 8th it's the return of "Leo Jam" inside Kornerstones at 1601 Birchmount Rd. in Scarborough, celebrating the birthdays of Uncle Dj Shamann & Friends! Every season we gather up as many Leos as we can to do it up in style for one of our biggest Zodiac Jams of year, and this year is no exception.
Featuring music by Dj Shamann, Memories Sound Crew, Chill Squad and Dj Michael Mayhem, this is the jam of the summer and one you don't want to miss. We've got CDs & prize give aways, along side awesome drink specials all night long!
Stay tuned for the big chunes!

Leo Jam @ Kornerstones: 1601 Birchmount Rd.
DJs: Dj Shamann, Memories, Chill Squad & Michael Mayhem
Music: 80s, 90s, 2000s & Now – All styles
Cover: Free!
Dress: to impress, this is a big people party!
Mature clientele only
Want a sample? Check out this LIVE recording from one of our other 'Old School' events!

Except on Leo Jam, we go much deeper in the crates!

  (⬇ DOWNLOAD THE MIX HERE ⬇)